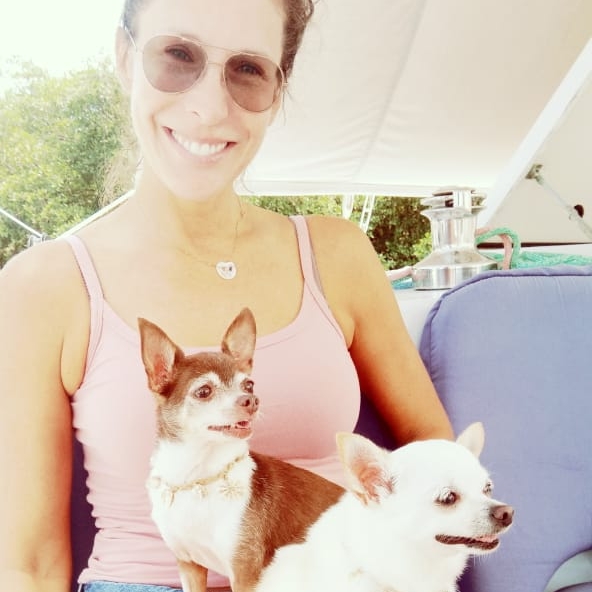 Program Director and Veterinarian
"Dr. C" is from New Orleans, Louisiana. She is a graduate of Louisiana State University School of Veterinary Medicine, a member of the American Veterinary Medical Association, the Colegio de Medicos Veterinarios de Costa Rica, Association of Primate Veterinarians, and the American Society of Primatologists. After attending an undergraduate biology program in the Galapagos Islands, Ecuador, her studies took a drastic turn from human to veterinary medicine. Dr. Rubin practiced in a 17-doctor small animal hospital in the US before moving to Costa Rica. In Costa Rica her career came full circle back to her biology roots, working with primates and other neotropical species. She is truly grateful for the mentors who opened many doors and passionate about wildlife conservation, thus has developed the CARES Project to pay it forward. CARES has since moved on to further the opportunities for students at the Smithsonian Tropical Research Institute in Panama, working with more species, conservation projects, and prevention of zoonotic disease in indigenous areas. She loves teaching and sharing with students, lives full-time on a sailboat, and is a Chihuahua mom of two, Petal and Lunabel.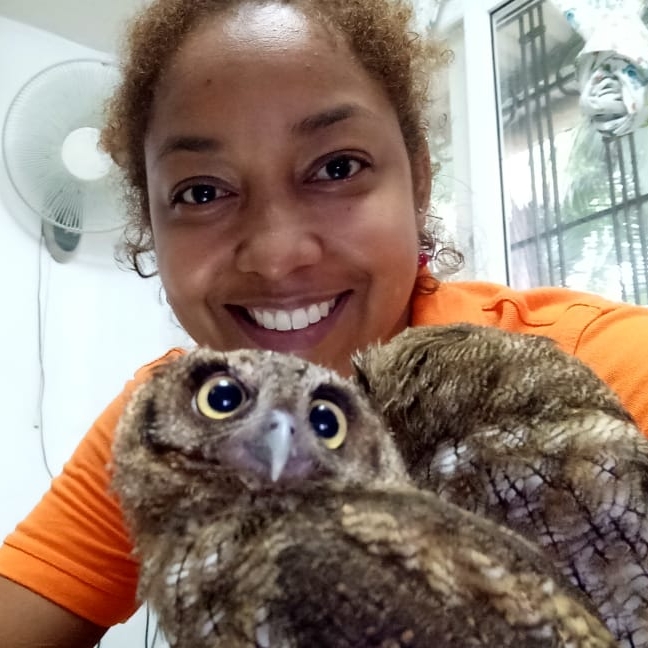 Veterinarian and Clinical Mentor
"Dr. Gloria" is from Panama City, Panama, and a graduate of Universidad de Panamá, en la Facultad de Medicina Veterinaria. Her early career was spent working with Spay Neuter Panama, as an expert in high volume high quality spay and neuter techniques in companion animal species. She later opened her own practice in Bocas del Toro, Bocas Vet Clinic, serving the community of locals and expats. As the only full service practice in the area, she gained much experience working with wild species assisting wildlife rescues and sanctuaries. She is also an expert in the local veterinary diseases and problems commonly seen in the neotropical rainforest. Dr. Gloria still participates in spay-neuter campaigns whenever possible, and provides mobile vet care among the islands in the archipelago including indigenous villages. You can sometimes find her visiting animals living on boats! She lives near the clinic in Bocas Town with her husband Lukas, their cat Franklin, and two dogs, Samba and Sake.
CARES Intern and Student Facilitator
Kyra is a Doctor of Veterinary Medicine candidate at University of Wisconsin Madison School of Veterinary Medicine, and completing an internship with CARES Project. Through her work with UW-Madison's Shelter Medicine program and Madison Cat Project she gained experience applicable to similar issues addressed by CARES' One Health project, and pet animals as invasive species in conservation. As a veterinary assistant she became familiar with specialized handling and care of exotic species. Her extensive worldwide travel, including a global health field experience in Ecuador, brought her to develop interest in International Medicine. Kyra doesn't hold back from her bucket list. Jumping out of an airplane and hiking Volcán Barú on a whim might explain just a little about her personality!
Chief Naturalist Guide and Biodiversity Educator
Originally from Northern California, Lukas spent his formative years as a fisherman and professional mariner plying the waters of the Gulf of Alaska and the Bering Sea. Bocas del Toro has been his home for over 16 years. His passion for biodiversity has led him to possess a wealth of information about the local flora and fauna. You may sometimes hear him say "Bocas is the Galapagos of the Caribbean". He enjoys sharing his knowledge (especially if you ask him anything related to birds), and is our resident sloth radar. He draws upon the expertise of a trusted crew of indigenous and local guides, depending on the pursuit in question. In the afternoon, you will often find Lukas out on his and Dr. Gloria's property watching his favorite Howler monkey "Stumpy", an inspiring adult female missing a hand, and majority of her tail. No one knows how she lost them, but he says she has a new baby nearly every 2 years!
Business Operations and Logistics
For over 25 years, Charles has participated in the launch, development, acquisition and sale of innovative new media and events businesses. Prior to launching Boardroom Events, he served as a VP Program Management for Gartner Events Worldwide. He pioneered and led the hosted executive events business and its successful international expansion, having launched and managed numerous successful executive events, summits and forums. CARES Project is fortunate to have him behind the scene on our organization, logistics and operations because we are very busy! Mr. Badoian is an avid sailor, full time liveaboard, free diver, certified SSI Dive Instructor, and lover of the natural world around him.
CARES Academic Development Advisor
Dr. Tully. is a professor in the Veterinary Clinical Sciences department and section chief of the Bird, Zoo and Exotic Animal service at Louisiana State University (LSU) School of Veterinary Medicine. Dr. Tully is a diplomate of the American Board of Veterinary Practitioners (Avian) and the European College of Zoological Medicine (Avian). In addition to training students, clinical work, and research, Dr. Tully has written and edited numerous texts. He is the co-editor of Manual of Exotic Pet Practice, Ratite Management, Medicine and Surgery, Handbook of Avian Medicine, and A Technician's Guide to Exotic Animal Care. He is also co-editor-in-chief of the Journal of Exotic Pet Medicine.